Skip to Content
Emergency Security Services
in San Jose, CA
Professional Emergency Security Guard Services
Security threats may arise at any given moment, providing minimal warning before exposing you to an emergency situation that requires prompt response and qualified protection. Fortunately, when these vulnerable events occur, VP Security Services and our trusted emergency security services in San Jose, CA, provide unwavering safety and custom-tailored security solutions.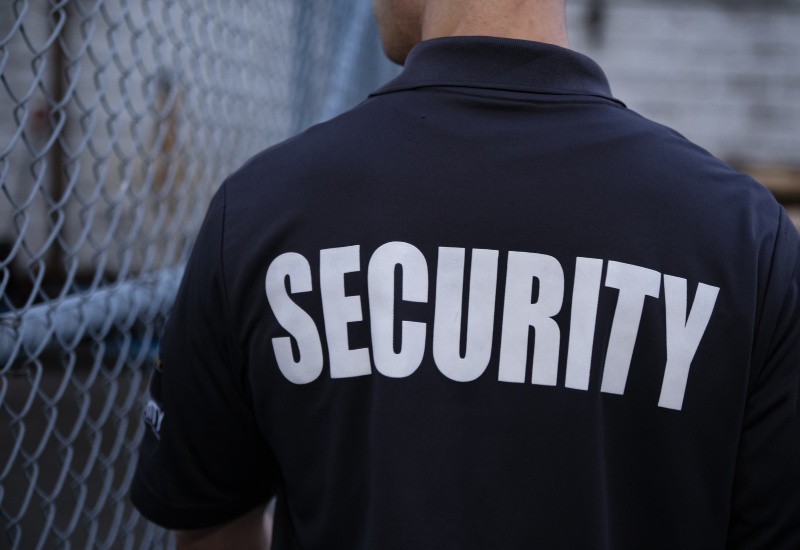 What Is an Emergency Security Guard?
Emergency security guards are trained professionals specializing in emergency response situations requiring immediate protection and proactive attention to mitigate potential threats. Emergency security guards are equipped with an abundance of knowledge and skills to navigate an array of crises ensuring individuals, property, and assets are safeguarded throughout.
Understanding Emergency Security Guard Services
Emergency security services encompass a vast range of reactive and proactive measures designed to address abrupt and potentially dangerous events. From civil unrest to natural disasters and criminal activity, emergency security services are available 24-7 to detect threats and implement emergency procedures to ensure safety when time is of the essence.
The Benefits of Emergency Security Services
Emergency security guard services boast a wealth of benefits, including the following:
Rapid response times aid in minimizing risk with immediate relief and protection.
Increased safety, security, and comfort for individuals, organizations, property, and assets.
Controlled crisis management protocols with prompt resolutions.
Maintained order and calmness.
Enhanced peace of mind and alleviated stress.
The Role of a Security Guard In an Emergency
Emergency security guards are instrumental in mitigating the risk of threats and attacks. They hold a pivotal role in conducting security and risk assessments and implementing security protocols and evacuation plans. At the same time, they communicate order is maintained and collaborate with any first responders and emergency services that may be on-scene in crisis situations.
Reasons to Pursue Emergency Security Services
Emergency security service needs may arise at any time for a multitude of different reasons, including:
Heightened security threats, including criminal activity, natural disasters, and civil unrest.
Short-term security requirements due to unforeseen circumstances or the need for additional support
Who Can Pursue Emergency Security Services?
Many individuals, organizations, and businesses may require emergency security services. That's why VP Security Services extends our trusted service to the following industries and individuals:
Politicians, diplomats, and aspiring politicians
Retail stores and malls
Hospitality businesses
Special events
Those in high-risk areas
Those looking to protect their families
Construction sites
Educational or medical institutions
When to Employ Emergency Security Services
There are many reasons you may wish to employ emergency security services, including:
You are without an emergency security system.
You're organizing a vulnerable, high-profile event.
You're obligated to do so due to insurance purposes.
You're in a high-risk area due to criminal activity, a natural disaster, or civil unrest.
You're looking to reduce liability.
Choose VP Security Services
When you need time-honored security services conducted by highly trained and reputable professionals that value your security and peace of mind, look no further than VP Security Services. Raising the standard in the security industry, we take pride in exceeding our customers' expectations with renowned security solutions that encompass comfort, professionalism, and dedicated care and safety.
Security Services to Accommodate Diverse Needs
At VP Security Services, we understand that each of our customers has diverse security needs, so we offer an expansive selection of security services to accommodate varying security requirements. Whether you're looking for armed or unarmed personal security, commercial security, alarm response security, or anything else, rely on our trusted professionals.
Contact Us to Secure Emergency Security Services
You shouldn't have to compromise when it comes to your safety or the safety of your business, home, or organization. Rely on the trusted emergency security guard services offered by VP Security Services when the unexpected arises and experience optimal peace of mind. Contact us today to learn more about how we can help.
Contact Us to Schedule Customized Security Solutions