Skip to Content
Our Security Technology
in San Jose, CA
San Jose, CA's Exceptional Choice for Security
VP Security Services, Inc utilizes the latest technology to protect your people, property, and data. We offer various services, such as GPS tracking, computerized data containment, and breach investigation. You get assurance of comprehensive security measures at little cost and reduce the need for onsite security officers. Your company might have sensitive data or assets, or you could handle classified government contracts. Our team ensures you get the highest level of security for your property, along with emergency preparedness. Our staff has years of law enforcement experience and a fleet of secure transport vehicles, ensuring we meet all your protection needs. We enhance our security measures with state-of-the-art equipment to keep your belongings, information, and people safe.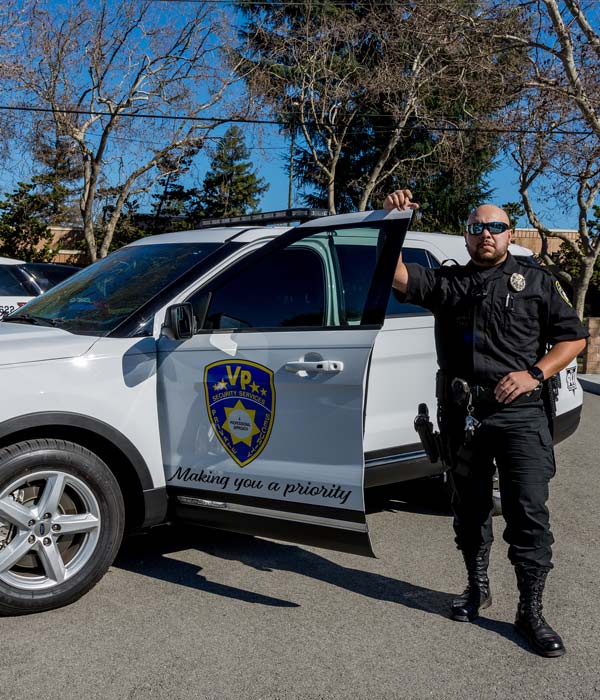 Completing Guard Tours With Our Security Technology
Every client deserves the best services and technology to protect their property and personal welfare. VP Security Services, Inc has you covered with our collection of industry-leading officer training and technology. We proudly serve clients of all types in the Bay Area, including San Jose, CA, using our security technology and years of field experience. Our guard tour system lets us seamlessly integrate activities and report checkpoints in real-time. Our clients and we can identify all locations making up the guard tour. Our security company is designed to ensure every client feels comfortable by verifying our guards' performance. Our guard tour system lets us customize the tours and checkpoints. This system is interactive and real-time, so if a guard loses signal on their mobile device, they won't lose the data. The information will immediately upload once they return to a service area.
Industry-Leading Security Services & Technology
We specialize in keeping your site secure by employing the best security personnel, patrol vehicles, and impressive technology. Whether you need a perimeter watch, theft prevention, or a breach investigation, we are equipped to address any situation. Our team understands the latest criminal tactics and security threats, and we offer a wide array of services, including surveillance, 24/7 patrols, armored transportation, data protection, and investigative services. With our collective technology, a keen eye for detail, and extensive training, we ensure your safety and that of your property and possessions. Below are some examples of the industry-leading security products we use:
Audio Recording Capabilities
DriveCam Video Event Data Recorder
Electronic Timekeeping and Invoicing
Emergency Flares and Tape
Amber-Colored Light Bar and Spotlights
Better Security With VP Security Services, Inc
Your data, property, and people are all valuable and need the best professional security to keep them safe. VP Security Services, Inc. employs highly trained and experienced officers and the industry's latest technology to provide exceptional security. Contact us today to secure your property and gain peace of mind.
Contact Us to Schedule Customized Security Solutions