Skip to Content
Private Security Services
in San Jose, CA
The Ultimate in Bay Area Private Security
When your property demands safety and security, the superior protection you need is just a call away. VP Security Services, Inc. in San Jose, CA is a distinguished security company providing world-class private security services to clients in the Bay Area. With our decades of combined experience and extensive training, we are uniquely qualified to manage any environment in any situation. Our approach to private security is proven in the field, and these advanced, industry-leading strategies can be integrated into a customized solution that best suits your needs. Get in touch with us today to learn more about our private security services and put our presence to work for you.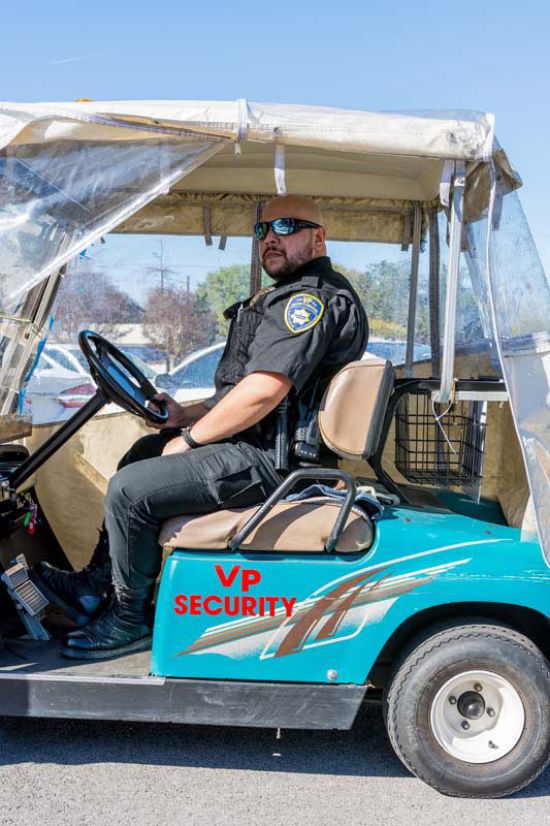 Common Private Security Services
Our personnel at VP Security Services, Inc. is proficient in a wide range of roles and duties, with the skills and proper equipment to ensure the safety and security of your people and property. When you employ our security services, you can expect a custom security solution tailored to your specific needs, whether you require armed or unarmed services, standard on-site security and monitoring, concierge security, mobile patrols, event crowd management, alarm activation, and more. Get in touch with us today to learn more about all the options available, and we'll ensure you receive the appropriate security services you need that will fit your budget.
Our Roles & Responsibilities as Your Security Detail
Our security personnel at VP Security Services, Inc. are experts in the industry, thoroughly vetted and trained to fulfill a diverse range of roles and responsibilities while on assignment. While the primary tasks are to manage the area and prevent criminal activity, there are many other relevant duties our security professionals are prepared to perform. When you partner with VP Security, you can expect your assigned security detail to implement a variety of protective measures, including:
Maintain an Active Visible Presence – Being highly visible and maintaining a strong presence on the property has a significant impact as a crime deterrent.
Remain Alert, Observant, and Vigilant – Our security personnel are trained and disciplined to be alert with heightened senses at all times while on duty.
Act and Respond Quickly and Tactfully – We are highly experienced in accurately interpreting the situation and acting accordingly to de-escalate a crisis situation.
Observe and Report Promptly and Appropriately – Reporting incident details and informing the proper authorities is a standard procedure to prevent further incidents.
Call the Authorities When Necessary – Our security guards know when to involve the police when a situation becomes overwhelming and they need assistance.
Manage the Crowd at Large Gatherings – Security guards are often hired to administer crowd management at events and densely populated areas to ensure people's safety.
Oversee Entry – It is common for security guards to be stationed at the entrance of a building or event to manage entry and, in some cases, grant or deny access.
Choose VP Security Services, Inc. to Protect Your Property
Our private security solutions have been effective in serving a variety of industries, from residential and apartment security to commercial buildings, industrial facilities, and beyond. We are highly capable of keeping your people and property secure while managing the premises. Our security services offer many benefits, including enhanced safety, experienced protection, unauthorized access prevention, and much more. As an industry leader, VP Security Services, Inc. has been a trusted resource for private security solutions that serve all types of security needs. When you need the most effective private security solution for your place of business, hire the best in the business. Get in touch with us to schedule your customized security service today.
Contact Us to Schedule Customized Security Solutions