Skip to Content
How to Employ Personal Security Guards
in San Jose, CA
Trusted Personal Security Company
Personal safety is paramount. As such, when individuals in San Jose, CA, are looking for a trusted personal security company to accommodate their diverse personal security guard requirements, they look to the time-honored professionals at VP Security Services for optimal security, safety, and peace of mind.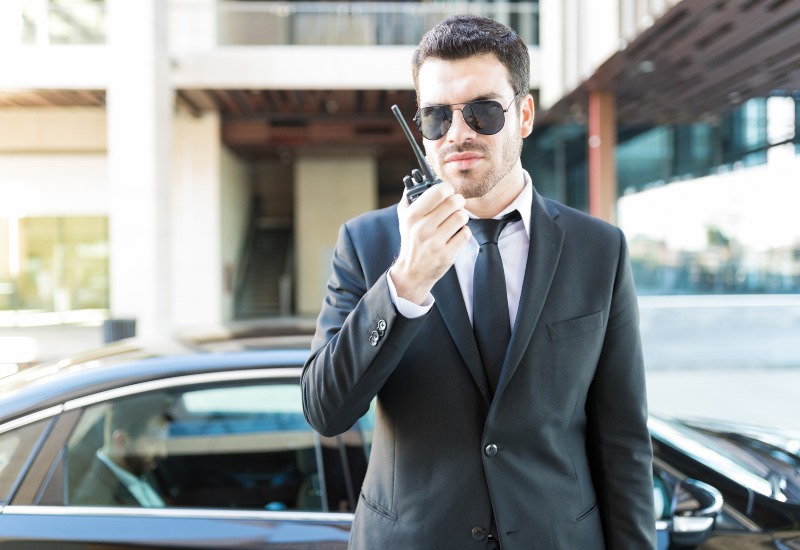 Understanding Personal Security Guard Services
Personal security guard services refer to specialized services that deploy highly trained security personnel to oversee the safety and security of individuals or small groups, mitigating hazards and potential threats across various situations. At VP Security Services, our personal security guards are backed by a wealth of skills, knowledge, and experience, ensuring total safety and comfort.
Why Choose Personal Security Guards?
Personal security guards are an unrivaled asset for an additional layer of protection for situations where your security may be at a heightened risk. Trained to react quickly to emergency situations, deter potential threats, and implement proactive measures based on your needs, personal security guards provide immediate and lasting safety.
Who Requires a Personal Security Guard?  
Many different organizations and individuals can benefit from the addition of personal guard security services, including the following:
High-profile executives
Politicians, aspiring politicians, and diplomats
Individuals previously subject to security threats
Those traveling to high-risk areas
Those looking to protect their families
Educational or medical institutions
Small businesses
Hospitality and entertainment businesses
Types of Personal Security Guards
At VP Security Services, we offer several types of personal security guard services to accommodate varying requirements and preferences, including the following:
Armed security guards
Unarmed security guards
Private patrol security
Uniformed private security officer
Armed Security Guards
As the name implies, armed security guards are licensed and trained to carry lethal weapons. They are employed to protect high-threat areas or individuals who may be prone to attacks, as well as businesses and property protection in high-crime locations. Furthermore, they are often ex-military or former law enforcement personnel.
Unarmed Security Guards
Unarmed security guards hold the same training and certification as armed security guards, with the differentiating factor being that they do not carry lethal weapons while performing their personal security guard duties. However, this does not detract from their ability to detect threats and protect individuals and businesses.
Private Patrol Security
Private patrol security is used to protect a home or business. These personal security guards travel in a vehicle and patrol a designated area at specific times of the day to mitigate the risk of attacks and criminal activity. With periodic monitoring, private patrol security aids in preventing burglary, theft, and other forms of crime.
Uniformed Private & Personal Security Officer
Uniformed private security officers are employed to safeguard businesses, keeping the property, employees, and customers safe and out of harm's way by proactively addressing and preventing criminal activity and potential threats, including but not limited to vandalism, theft, and burglary.
Importance of Personal Security Guards
The importance of personal security guards cannot be understated, as they contribute a great deal of safety advantages to individuals, organizations, and properties, including the following:
Increase surrounding awareness.
Mitigate potential crimes and threats.
Increase response times in emergencies.
Enhance customer service.
Alleviate stress.
Have a trained professional in AED and CPR on site.
Choose the Best by Contacting VP Security Services
With a reputation built around raising the standard in the security industry, VP Security Services in San Jose, CA's leading personal security company. Prioritizing safety at all costs, we provide our clients with tailor-made solutions that keep their home, business, and families safe with the utmost professionalism, ensuring optimal peace of mind and comfort. Take proactive steps towards ensuring you're protected from high-risk situations and environments with the help of VP Security Services and our trusted personal security guards. Contact our industry-leading team to discuss your needs today and discover the power of unwavering protection.
Contact Us to Schedule Customized Security Solutions