Skip to Content
Armed Security Officers in San Jose, CA
Why Should I Hire a Security Guard?
Every type of business that deals with people of any kind has risks. People are unpredictable and sometimes they get emotional. Planning for every contingency is exhausting, but hiring a security guard or a security team helps you, your employees, and your clients and customers feel safer.
When people feel safe, they're much more likely to enjoy your event, purchase your services, and talk to you about what you have to offer. When people don't have to use their energy to worry about whether or not they're at risk or in danger, they can use that energy to focus on you, and you can turn them from a one-time meeting into repeat business.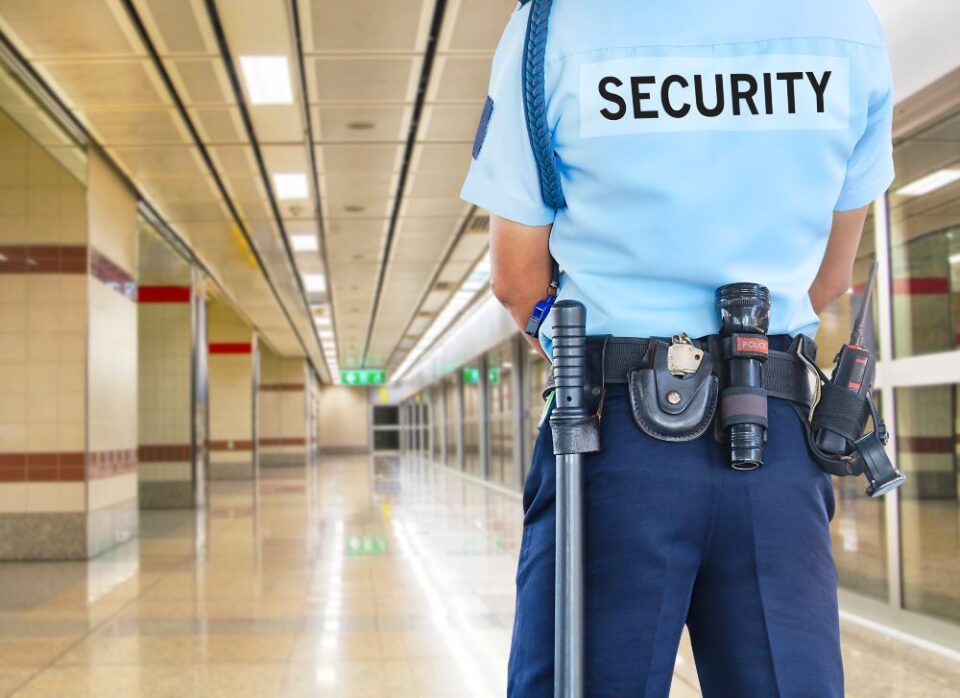 The Duties of an Armed Security Officer
The duties of our security professionals encompass one main priority: to put your needs above all else. An armed security officer has the tools to offer the highest level of protection. In addition to being aware of the surroundings and assessing all potential threats, armed security officer also do whatever is necessary to make sure that you and your team are always protected.
This might mean standing in front of you when walking to the car or some other destination, guarding a door when you're in a meeting, securing a room before you enter it, vetting the guest list for an event, checking identification or event passes at the door, keeping out specific individuals on a list you provide, and much more.
Who Needs to Hire Armed Security Officers?
Security guards are not only for individual personal protection or securing events. An armed guard can also secure places like hospitals, hotels, construction sites, commercial office buildings, other commercial sites, personal estates, houses, and any other place that you feel needs to be secure.
Most people hire security so they can have peace of mind without having to stay vigilant themselves. Instead of always looking over your shoulder, you can have VP Security Services watch your back. Instead of using your own employees to check passes, look for potential threats and risks, or discreetly notify you of any danger, you can hire professionals who know exactly how to get the job done.
The VP Security Difference
VP Security gets personal. While our armed security officers are suitable for any occasion, we specialize in personal protection on the executive level. People in power and famous individuals get a lot of attention. We make sure that attention is never bothersome or dangerous for our clients.
In San Jose, there is no other company that will put your needs above all else. That's the VP Security difference. Our security services are delivered with the utmost precision and expertise, which leaves you to enjoy the peace of knowing that you're always safe.
Customized Service for Every Occasion
We understand that all San Jose locations have their own unique security concerns. That's why VP Security Services provides customized service for every client and every occasion. A construction site that's open on all sides with no walls is going to have much different security needs than a location like a hospital that has other levels of screening besides a security team, or an executive boardroom that is a closed-off room with people that all know each other.
Book Your Armed Security Officers Today
At VP Security Services, we offer free risk assessments in addition to our other services, so we can get you the best price for your armed security team. Contact us today to learn more about what we offer at VP Security Services and how we can help you with all of your security needs.
Contact Us to Schedule Customized Security Solutions